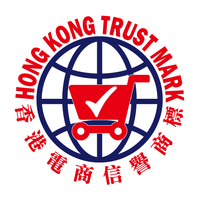 Hong Kong Trust Mark Certificate
www.frenchallure.com‍ declares that its Member:
This means that www.frenchallure.com‍ is certified by the Hong Kong Trust Mark warranty. The certification process and identified conditions used are in accordance with Hong Kong Law and regulations.
www.frenchallure.com‍
provides you with at least the following 5 certainties:
1. Know with whom you do business and how you can easily approach the company
You do business with:
French Allure Limited
Company Address: 2505 Tamson Plaza, 161 Wai Yip Street
Kwun Tong, Kowloon, Hong Kong
Email Address: info@frenchallure.com
Contact Number: +852- 3690-3288
Website: http://www.frenchallure.com
2. Terms and conditions agreed with the Hong Kong Trust Mark
For you are the clear terms and conditions of www.hktrustmark.org directly accessible and applicable. The general
terms and conditions offer you as a consumer guarantee more than the law.
3. Cooling-off period: 14 days
The Hong Kong Trust Mark gives when purchasing products and services right to a cooling-off period of at least 14 calendar days; without giving any reason you can return the purchased.
This cooling-off period does not apply to products produced by the entrepreneur are established in accordance with the consumer's specifications, which are prefabricated and are not manufactured on the basis of an individual choice of the consumer, or which are clearly intended for a specific person; that after delivery by their nature irrevocably mixed with other products; that are not suitable to be returned for reasons of health protection or hygiene and were unsealed after delivery; that quickly decay or have a limited shelf life; the price of which is subject to fluctuations on the financial market on which the entrepreneur has no influence and located within the cooling-off period; for audio or video recordings or computer software which were unsealed after delivery; for individual newspapers, periodicals or magazines and for products purchased at a public auction.
During the cooling-off period you should carefully with products to go. There turn of products must be undamaged and in original packaging as much as possible and you should check the return instructions.

4. Secure payment environment
Your payment orders are processed at least on Web pages are secured with an SSL certificate (HTTPS and/or clasp below or at the top ofthe Web page).
5. Solid complaints mediation and independent Arbitration Commission
Do you have a complaint despite the additional collateral, then you come to a solution in three steps:
1. You are about to report the complaint to
2. Step 1 provides no solution, then you can file the complaint through www.hktrustmark.org/complain point to complaints Form, searching for a suitable solution.
3. If this still does not work, then you can for the resulting dispute appeal to legal advise.
6. Data processing:
With regard to processing of personal data, draws www.frenchallure.com‍ to the following:
· www.frenchallure.com‍ has a maximum commitment to ensure safe transport, secure processing and safe storage of personal data. www.frenchallure.com‍ speaks periodically to these obligations. However, no guarantees on full security.
· Pages where personal data have to be filled in are shown or at least with a SSL certificate secured (in the address bar of the browser see: HTTPS and/or clasp below or at the top of the Web page).
· If you receive commercial e-mails and do not appreciate, that you can be easily removed. This can as mentioned in the mailing or on the site of www.frenchallure.com‍ .
Go to www.hktrustmark.org