FOR IMMEDIATE RELEASE

Appointment of HKFEC's Board Advisor - Operation Risk

On 1 December 2016, Hong Kong Federation of E-Commerce (HKFEC) is pleased to announce that Ms. Christina Lau, Risk Assurance Partner of PricewaterhouseCoopers' has accepted our appointment for HKFEC's Board Advisor - Operation Risk.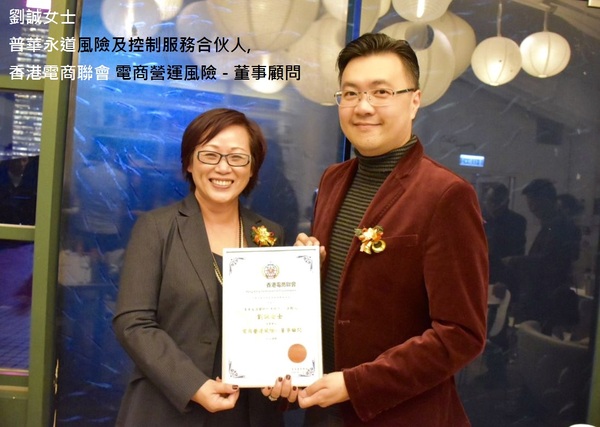 Christina is a PricewaterhouseCoopers' Risk Assurance Partner, focus in Financial Services and Technology Advisory Services in Hong Kong and China.
Christina is a seasoned professional and has over twenty years solid experience in risk management, process re-engineering, internal auditing, business & technology alignment, project risk management and IT governance. Her experience spans across multi-industries covering insurance, banking, property developer, oil & gas, TMT (Telecom, Media and Technology) and government sector.
Christina is a BS7799/ ISO27001 Lead Auditor, Certified Information Systems Auditor (CISA), Certified in the Governance of Enterprise IT (CGEIT), Certified in Risk and Information Systems Control (CRISC), Professional member of HKLA (HK Logistics Association).
Christina, with her background and professional skills, is delighted to share her thoughts and ideas in the E-commerce industry.
Please join me to give the warmest welcome for Christina to be our new member!
Joseph Yuen
Board Chairman, HKFEC