FOR IMMEDIATE RELEASE
Appointment of HKFEC's Board Committee
On 2 November 2016, Hong Kong Federation of E-Commerce (HKFEC) is pleased to announce that Mr. Daniel Cheung, Senior Consultant of Pagevamp HK has accepted our appointment for HKFEC's Board Committee.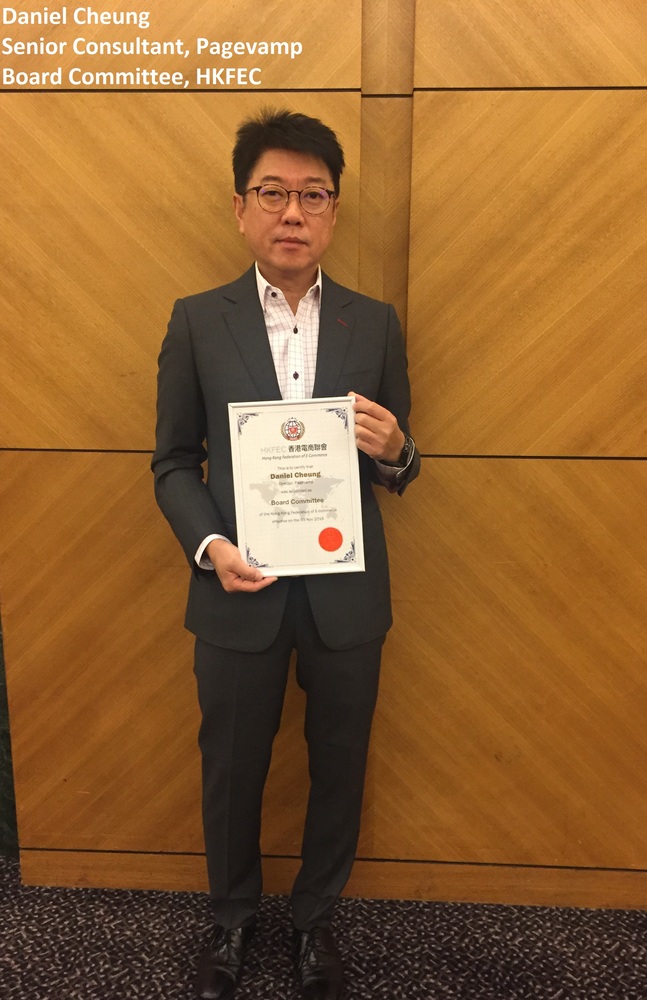 Daniel currently serves as a Senior VP at eSoon China, one of leading contact center solution providers in Greater China. He also serves as a senior consultant in Pagevamp, a company to provide innovative tool to create a website from Facebook Page.
Daniel graduated from the California Polytechnic State University, with a BS in Financial Management, and got his MBA degree in Hong Kong. Daniel has been working in the telecommunications, IT, Software and eCommerce industries in the past 20 years with rich of experiences in sales & marketing in Greater China region.
Daniel, with his background and professional skills, is delighted to share his thoughts and ideas in the E-commerce industry.
Please join me to give the warmest welcome for Daniel to be our new member!
Joseph Yuen
Board Chairman, HKFEC