IP in the Innovation Era

Jointly organised by the Government of the HKSAR, Hong KongTrade Development Council and Hong Kong Design Centre, the 6thEdition of Business of Intellectual Property Asia Forum (BIP Asia) will bringIP professionals and business leaders from around the world to discuss thelatest developments in IP and explore business collaboration opportunities. TheForum last year had attracted more than 2,400 IP professionals and industryplayers, featuring over 80 heavy-weight speakers to share their insights.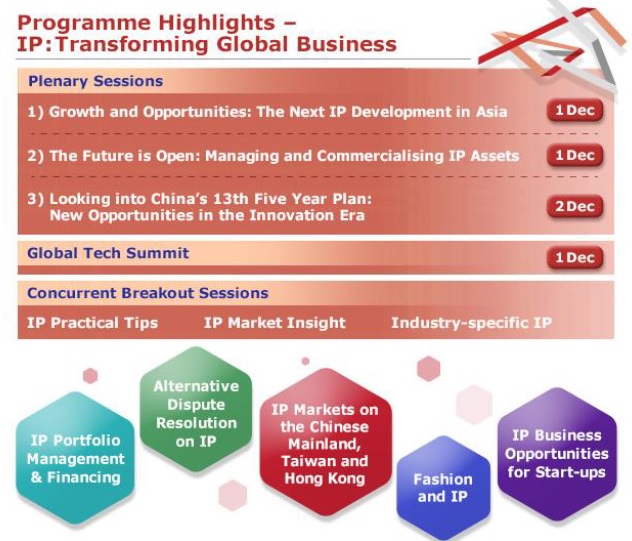 As the supporting organisation of the event,
members of Hong Kong Federation of E-commerce are offered a special two-day pass
(including Networking Luncheonon Thursday, 1st December)
for HK$600 per person (original price HK$1,800).
Online Registration: Click here toregister*
*To enjoy the special rate, please register with fullpayment and promotional code "BIP2016SO_105"
For more information, please visit BIP Asia Forum websiteat www.bipasiaforum.com.