Immediate Release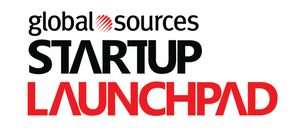 The Future of Retail
Date: 18 – 21 Oct 2018
Venue: AsiaWorld Expo, Hong Kong
Come see startups pitch their products as they compete to win $100,000 worth of prizes!
The Startup Launchpad Pitch and Demo Day starts out with the semi-finals of the Startup Launchpad Investment Competition. The 10 finalists of the competition pitch directly to investors for a chance to give their startups a big boost towards long-term, sustainable growth.
The day continues with the SOSV Demo Day. Innovative startups from SOSV's portfolio show off products in AR/VR, offline retail, artificial intelligence and hardware. See why these young companies won over SOSV and got funded.
General Information
Date: 18 – 21 Oct 2018
Time: 11am – 5pm
Venue: AsiaWorld Expo, Hong Kong
Standard Rate: USD 82 per day, free for HKFEC memebrs
HKFEC members can enjoy free tickets, kindly contact us at keith@hkfec.org for registation.
More details:
https://launchpadhk.com/FutureOfRetail/
For any queries, please do not hesitate contact Mr. Wilbert Lim at wilbert.lim@sosv.com or contact us at keith@hkfec.org.