Immediate Release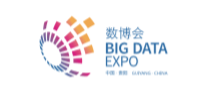 ChinaInternational Big Data Industry Expo 2018
Date: 25 –29 May, 2018
Venue: GuiyangInternational Conference and Exhibition Center
Guiyang International Big Data Expo, as the world's first big-data-themed Expo, has been successfully held for three consecutive years. In 2017, it was officially upgraded into a national Expo and thus renamed China International Big Data Industry Expo. Over the past three years, the Expo has highlighted the "global vision", "national interests", "industry roles" and "corporate responsibilities",serving as a platform for global big data professionals, organizations and entrepreneurs to jointly discuss industry trends while presenting and analyzing their achievements.

With "Digital Economy Drives New Growth" as the theme, the Big Data Expo 2017 featured an opening ceremony, two summits, 77 forums, one contest, 156 activities, and a 60,000m2 exhibition. Premier Li Keqiang sent a congratulatory letter, and Vice Premier Ma Kai addressed the summits. Industry leaders at home and abroad, including Jack Ma, Pony Ma, Robin Li, Terry Gou and Derek Aberle, also spoke at the summits. The summits and forums were graced by the presence of over 20,000 guests from more than 30 countries and regions, many of whom are scientists, executives and researchers from world-renowned companies, institutes and universities. The exhibition received over 87,000 visitors, who were obviously attracted by the 1,000-odd state-of-the-art technologies, products and solutions from 316 domestic and foreign organizations. The Expo,on the whole, assumed unprecedented attractiveness and scale.



Focused on the latest achievements and innovations, the Big Data Expo 2018 will lead a march towards industrial revolution and win-win. It strives to be one ofthe most international and industrialized high-end platform in China.

The Big Data Expo 2018 will be held in Guiyang, China's "big data valley", thisMay. A warm welcome awaits visitors from near and far.
GeneralI nformation:
Date: 25 –29 May, 2018
Time: 9am –6pm
Venue: GuiyangInternational Conference and Exhibition Center
StandardRate: RMB ¥1000 - 3000for each Forum
Moredetails, please visit the official website:
http://www.bigdata-expo.org/?lang=en
Registration:
http://www.bigdata-expo.org/ticket/forum/forum
For anyqueries, please do not hesitate contact to Ms. Lu Xingat (86) 0851-87989676 or zhaozhan@bigdata-expo.org or contact us at keith@hkfec.org.