Immediate Release

2018 China Ecommerce Conference
Date: 29 May, 2018
Venue: China National Convention Center
This is one of the top events held by China government every year since 2011, and sponsored by Ministry of Commerce of China, Beijing Committee.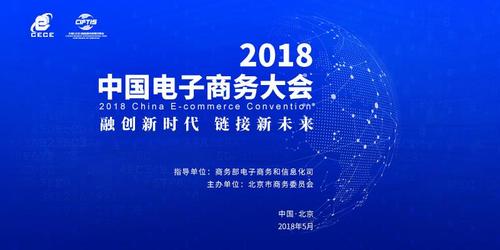 This conferencewill focus on high-end, international and professional characteristics of global e-commerce. It aims to provide a platform for traditional Chinese industries and international enterprises to cooperate; bring new insights for international e-commerce industry; and establish a high-end platform to share information, facilitate transactions and collaboration among the Chinese government, enterprises, organizations and the public.
General Information:
Date: 29th May, 2018
Time: 9pm – 5pm
Venue: China National Convention Center, No.7 Tianchen East Road, Chaoyang District, Beijing 100105 China
Standard Rate: Complimentary
More details, please visit the official website:
http://www.ebrun.com/20180330/270507.shtml
Registration:
http://www.ebrun.com/20180330/270507.shtml
For any queries, please do not hesitate contact to Ebrun at (86) 010-88825657or contact us at keith@hkfec.org.