FOR IMMEDIATE RELEASE

Appointment of HKFEC's Board Committee
On 11 April 2017, Hong Kong Federation of E-Commerce (HKFEC) is pleased to announce that Mr. Charles Chan, Managing Director of CLEARgo e-Business Consultancy Ltd. has accepted our appointment for HKFEC's Board Committee.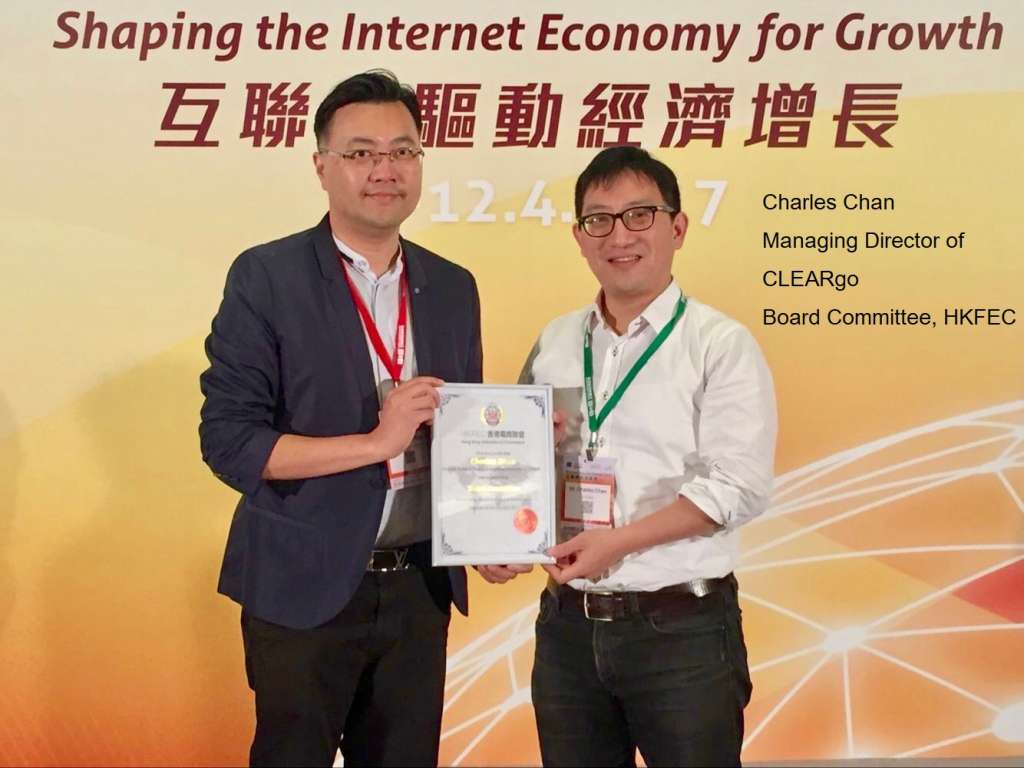 Charles is the founder and Managing Director of CLEARgo, a 360 eCommerce Agency with offices in Hong Kong, Shanghai, Singapore and Melbourne. CLEARgo is a partner of Magento and Salesforce Commerce & Marketing Cloud, and a Tmall Global trade partner. CLEARgo has also developed CLEARomni, an Omni-Channel Retail Platform, to enable consumers' Omni-Channel shopping journey through multi-channel integration, Click & Reserve & Collect, mobile POS & Omni-Channel Order Management.
Charles has over 20 years of online, eCommerce, digital marketing & technology management experience in the region. Prior to CLEARgo, Charles headed the digital business of Publicis Modem in Hong Kong and Shanghai as Digital Director, and before that Charles was the Chief Technology Consultant of Publicis Modem Asia, SVP/Director of Technology of Digitas Greater China and Chief Strategy & Technology Officer of Communications Central Group / Lemon Asia (acquired by Digitas in 2007).Charles holds a first class bachelor degree in Computer Engineering from The Chinese University of Hong Kong, graduate diploma in Management Consultancy and Changes from The University of Hong Kong, and Master of Business Administration from The Chinese University of Hong Kong.
Please join me to give the warmest welcome for Mr. Chan to be our new member!
Joseph Yuen
Board Chairman,HKFEC