Southern China Electronic Commerce Expo 2016
(Guangzhou Pazhou • Poly World Trade Center Expo)
Time: 9-11th September , 2016
Location: Poly World Trade Center Expo, Guangzhou
Spectators: 60,000
For registration and inquiries, please contact Ms Cheung at 9185-3680 or Ms Yuen at 2117-3987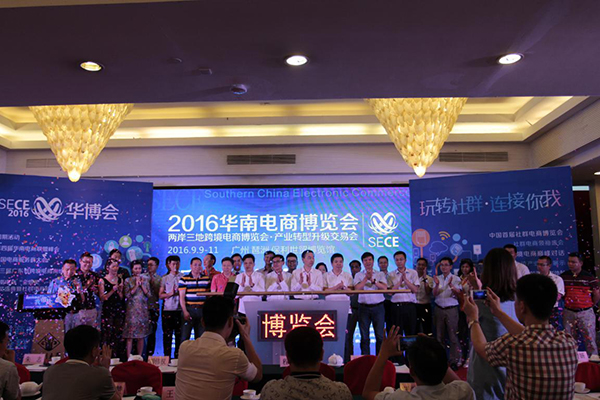 Southern China Electronic Commerce Expo2016 launch event
Southern China Electronic Commerce Expo2016 will be held from 9-11th September, 2016 in Poly World Trade Center Expo, Guangzhou, China.This will be the largest Electronic Commerce Expo, major events including amain forum, a roadshow and six sub-forums. According to last year's 50,000spectators, it is expected to be as high as 60,000 spectators this year. HongKong Federation of E-Commerce is honored to be invited to become one of the mainorganizers, together with the South ChinaE-commerce Alliance, Guangdong Electronic Association,the Federation of the modern service industry in GuangDongModern Service Industry Association, GuangDong South China Institute of Modern Service Industry to participate in the event together.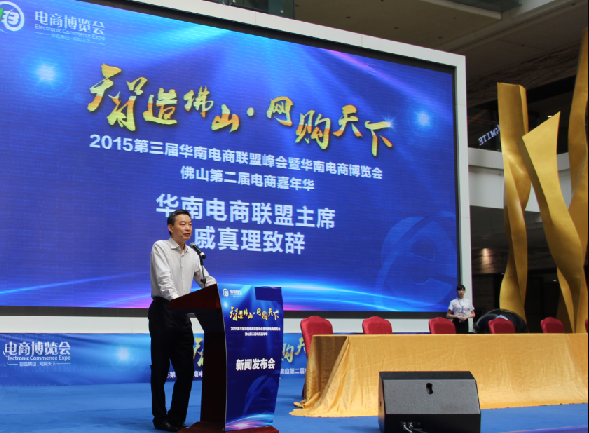 Speech of Mr Qi Zhen Li, Chairman of the South China E-commerce Alliance in 2015 former deputy secretary of the Ecomomic & InformationCommission of Guangdong Province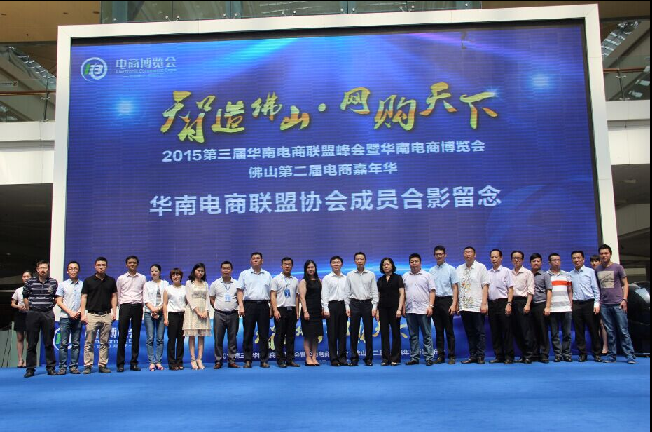 South China E-commerce Alliance members group photo in Expo 2015
Expo 2016 includes exhibitors covering fromwhole e-commerce industry supply chain, also many well-known online e-commerce platform,e-commerce service providers and outsourcing companies. Such asA lot of traditionalenterprise, retail e-commerce supplier and third-party operating servicescompanies, financial payment services, warehousing and logistics, softwaresupport suppliers, also, technical services, network communications, networkmarketing, brand distribution, personnel training, community e-commerce supplycompanies and medias which are expected more than 600 participating parties.Some industry leaders will release their latest technology and products withpromotional activities. Sharing their success experiences in operation andmanagement fields.

In addition, the experts of "Belt &Road" and "Cross border E-Commerce "are being invited to share and discuss howto use and integrate the resources in Guangdong, Hong Kong and Taiwan in theExpo. As a free port to trade and international trade bridgehead, how Hong Kongto credit its value nowadays. The Expo 2016 is divided into multiple zones,including e-commerce business platform, e-commerce industrial park, e-commercebusiness solutions exhibition, exhibition of well know enterprises,cross-border e-commerce trading show district (cross-border exhibition and importsand exports district), New e-commerce technology exhibition, exhibition of Internetinvestment and financing.
Moreover, it is the first time to have "Online celebrity" live show through theconference. Millions offans of "Online celebrity" will also join the conference online.