FOR IMMEDIATE RELEASE

Appointment of HKFEC's Board Committee
On 13 Apr 2016, Hong Kong Federation of E-Commerce (HKFEC) is pleased to announce that Mr. Michael Yuen, Chief Operating Office of JHC has accepted our appointment for HKFEC's Board Committee.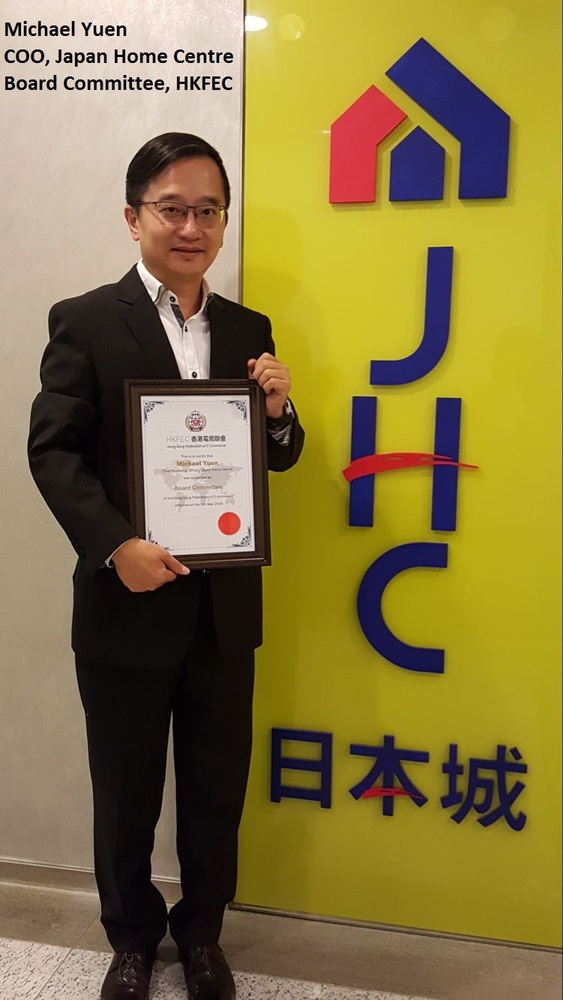 Michael is the chief operating officer of JHC overseeing the sales, marketing, sourcing, purchases, store operations, store renovation and logistics in Hong Kong and Mainland China.

Michael joined JHC in September 2014. Prior to that, Michael possesses over 28 years of business experience in wholesale and retail sector in Hong Kong and Mainland China. He has been inmanagement positions in various reputable retailers in the past 17 years, including merchandising director of Metro Jinjiang Cash and Carry Co., Ltd. and Wal-Mart (China) Investment Co. Ltd. in Mainland China.
Michael, with his background and professional skills, is delighted to share his thoughts and ideas in the E-commerce industry.
Please join me to give the warmest welcome for Michael to be our new member!
Joseph Yuen
Board Chairman, HKFEC