FOR IMMEDIATE RELEASE

Appointment of HKFEC's Cross Border Advisor
On 22nd April 2016, the Hong Hong Federation of E-Commerce (HKFEC) is pleased to announce that Mr Wu Chang Quan- General Manager of Guangdong China Post International EMS, accepted our invitation to be appointed as HKFEC's Cross Border Advisor.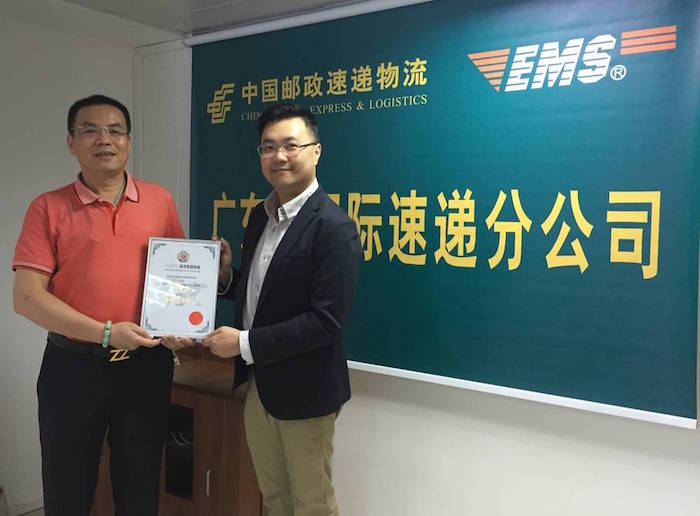 Mr Joseph Yuen, Chairman of HKFEC present the certificate to Mr Wu, General Manager of Guangdong China Post International EMS to be appointed as the Cross Border Advisor
Guangdong China Post EMS operates international and domestic EMS service. China Post EMS is the first operator of China Courier Service, and is currently China's largest express courier operators and industry leader. China Post EMS is the only player stand next to the world's largest 4 courier service providers , not only has a nation-wide network coverage of more than 2,800 cities across China, but also connect more than 220 countries and regions.
Mr Wu- GM China Post International EMS said, "Hong Kong being an international city is perfect for the development of a world class E-Commerce Cross Border platform, while China Post equips with the biggest delivery network and resources, the combine force could lead to a succssful E-Commerce development among the world. It is my honor to participate in HKFEC which is a good platform to communicate with the industry. "

It is HKFEC's great honor as well to invite Mr Wu of China Post International EMS to be our Cross Border Advisor, that gives our team the best knowledge of Cross border and logistic services benefit to the E-Commerce industry of Hong Kong.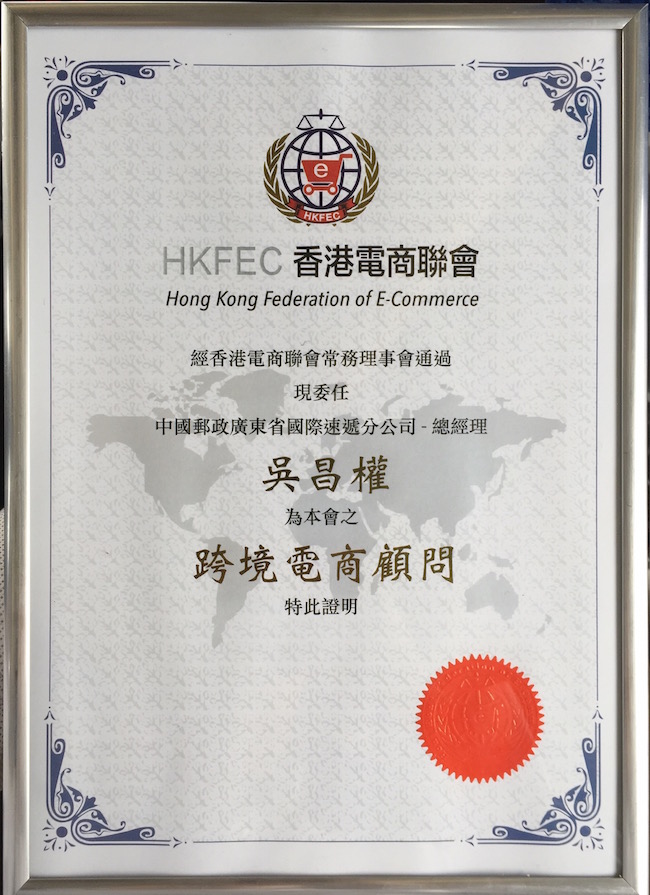 Certificate of Appointment for Cross Border Advisor of HKFEC