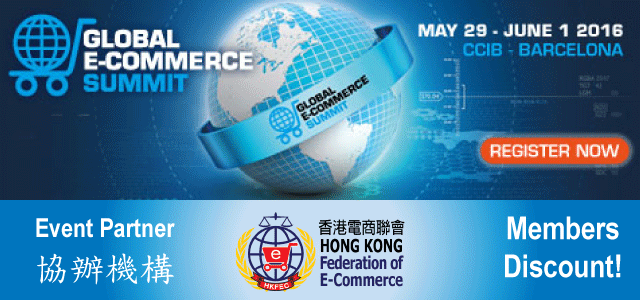 GES 2016 expands coverage to digital commerce


Expanding the focus of Global E-commerce Summit 2016 to digital commerce means taking the conversation beyond closed discussions of on-line enablement or brick-and-mortar store survival to more comprehensively meeting (sometimes even anticipating) the needs of varying consumer profiles in a dynamic global market-place. Are you prepared for negotiating ever evolving global policies, new technologies, and consumer demands?


Gain actionable answers and inspiration on digital commerce and the future of retail business. Join the Russian panel, Alibaba's Cheng Ouyang, Holition's Johnathan Chippindale, Lego's Leif Bode Nielsen, Nestlé's Tiago Ventura, and a line-up of many more forward thinking industry speakers and professionals at GES 2016 to discover:
· Opportunities in emerging and latent retail markets. Which regions are primed cross-border commerce. How can retailers service the varying profiles of a global marketplace;
· What it means to put the customer first. How integrated, user-friendly, awe-inspiring technology will play a role in re-energized store fronts and the future of retail; and
· Vertical marketsto watch. Unique this year, a deep dive exploration of the changing face of food sales.
Click here to register and join the GES community.
And don't forget to use the GESBAR16HKF for a significant HKFEC discount.